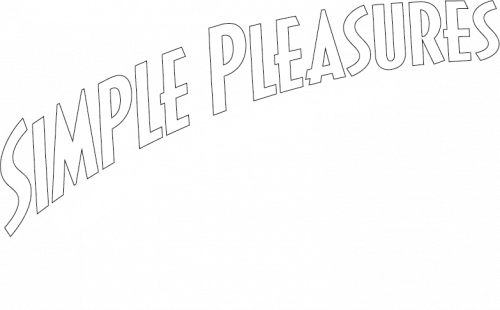 Beautiful Weddings &
Outstanding Receptions since 2007
Simple Pleasures is a unique indoor and outdoor wedding venue located in Northwest Arkansas in Bella Vista, Arkansas. Our facilities are distinguished by Art Deco architecture and outstanding landscaping. The country setting, beautiful location and proximity to other Northwest Arkansas landmarks, make Simple Pleasures a perfect spot for wedding ceremonies and receptions.
Northwest Arkansas Wedding Venues
Take a quick look at our bridal suite, groom's quarters, reception hall and more.
Wow your guests by cruising up to your big moment in one of our classic cars. Choose from a 1940s classic or a formal, long and low 1950s or 1960s convertible.

Mildred B. Cooper Memorial Chapel
Simple Pleasures Wedding & Reception Venue
Simple Pleasures offers the convenience of hosting your wedding and reception at the same location. We can also host your reception if your wedding ceremony is at another location, such as the nearby Mildred Cooper Chapel.
---
13718 Rothbury Dr, Bella Vista, AR 72714
"You and Simple Pleasures surpassed all of our expectations. We had a wonderful and memorable reception. It was wonderful working with Ken and Elaine."
– Nick Little and Morgan Armstrong, Bride & Groom

"Thank you so much for the outstanding classic car and service you provided for Lauren and Stuart for their wedding. The car was perfect for them. Your level of service, promptness and helpfulness are greatly appreciated. I will recommend you to any client, and look forward to working together in the future"
– Jenessa Bailey, Wedding Planner
"Everyone at Simple Pleasures went above and beyond to make our wedding vision come true. Every detail was perfectly orchestrated and 100% on time, down to the minute. Simple Pleasures is a wonderful venue; it's unique, beautiful, has wonderful staff, and offers a huge bang for your buck. We are so incredibly thankful for everyone at Simple Pleasures!"
– Christina Sargent, Bride

"We went for a wedding reception and we were blown away with this unique venue. It's not just the vintage appeal and surroundings, but the food, the customer service, the attention to detail and the genuine warmth shown. The owner was involved in everything and was so kind to everyone. I can't wait to come back on a tour to see everything this property has to offer!"
– Kimberly Yates, Guest

"My friend was married here and I was floored. The grounds are breath taking and the Bridal Suite was to die for. The staff was accommodating and beyond helpful!"
– Michelle Pointer, Guest

"We held our wedding and reception at Simple Pleasures in November 2016. The staff was truly amazing and the venue was even more magical. We had looked at several locations before visitng Simple Pleasures, but when we stepped into Ken and Elaine's ice cream parlor, we instantly knew that this was a perfect place for us!"
– Susan & Richard Wiggins, Bride & Groom

Simple Pleasures Wedding Blog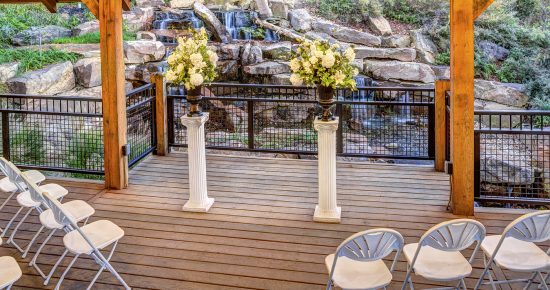 There are so many amazing wedding venues in Northwest Arkansas. It's no wonder that many couples all over Arkansas, Missouri, Oklahoma and Texas come here just to get married. But how do you know which venue would be right for your wedding and where do you even begin...